Shopping Cart
Your Cart is Empty
Thank you for your business!
You should be receiving an order confirmation from Paypal shortly.
Exit Shopping Cart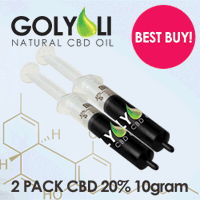 Welcome to the 420
CANNABIS LIFE Ltd Library, where you will find detailed information on cannabis strains, including strain origins and genetics, strain-specific grow tips, smoke reports and descriptions of the effects, and more.
Marijuana strains are either pure breeds or hybrid varieties of Cannabis, typically of the species Cannabis Indica or Cannabis Sativa. Strains are developed to highlight a specific combination of properties of the plant or to establish marketing differentiation. Strain names are typically chosen by their growers, and
often reflect properties of the plant, such as taste, color, smell, or the origins of the strain.

EVERYTHING YOU SEE ON HERE ARE ALL TOP SHELF (THC%)
Strain Name: Alaskan Thunderfuck
Grade: AA++
Type: Hybrid Sativa/Indica
Looks: Very crystally, couldn't be more white than it looks with various spots of bright orange hairs.
Smell: Has a very diesel scent to it also a very strong skunk and catpiss smell.
Effects: One of the best strains to be known. Works great for any kind of pain, and gives you an immediate high. Mostly used for patients with no appetite's, this strain will starve you in the comedown.
Potency: 9/10
Good Strain For: Appetite's and chronic pain
Strain Name: Grand Daddy Purple
Grade: AA+
Type: INDICA HYBRID
Looks: Incredibly dense hairy fuzzy crystallized potent multicolored dry resinous
Smell: Not much smell slight flower/blossom odor in the bag. when broken up typical pine scent with more floral smells like kief/ pressed hash
Potency: 9/10
Good Strain For: medication, pain relief, appetite stimulation relaxation, nausea, downshifting, headaches, before a hot bath and for typical Indica strain use purposes.
Strain Name: Girl Scout Cookies
Grade: A+++
Type: Polyhybrid
Looks: Phenomenal… Frosted as all get out and hard as rocks. Golden from trich coverage with dark greens, oranges, black/purples, and blues all coming through.
Smell: Baked cookie funk, acetone / mentholly boquet. (Like OG Kush without the lemon floor cleaner smell.)
Potency: 10/10
Good Strain For: Recreation, Sleep, relaxing, anxiety, insomnia, hunger inducing.
/